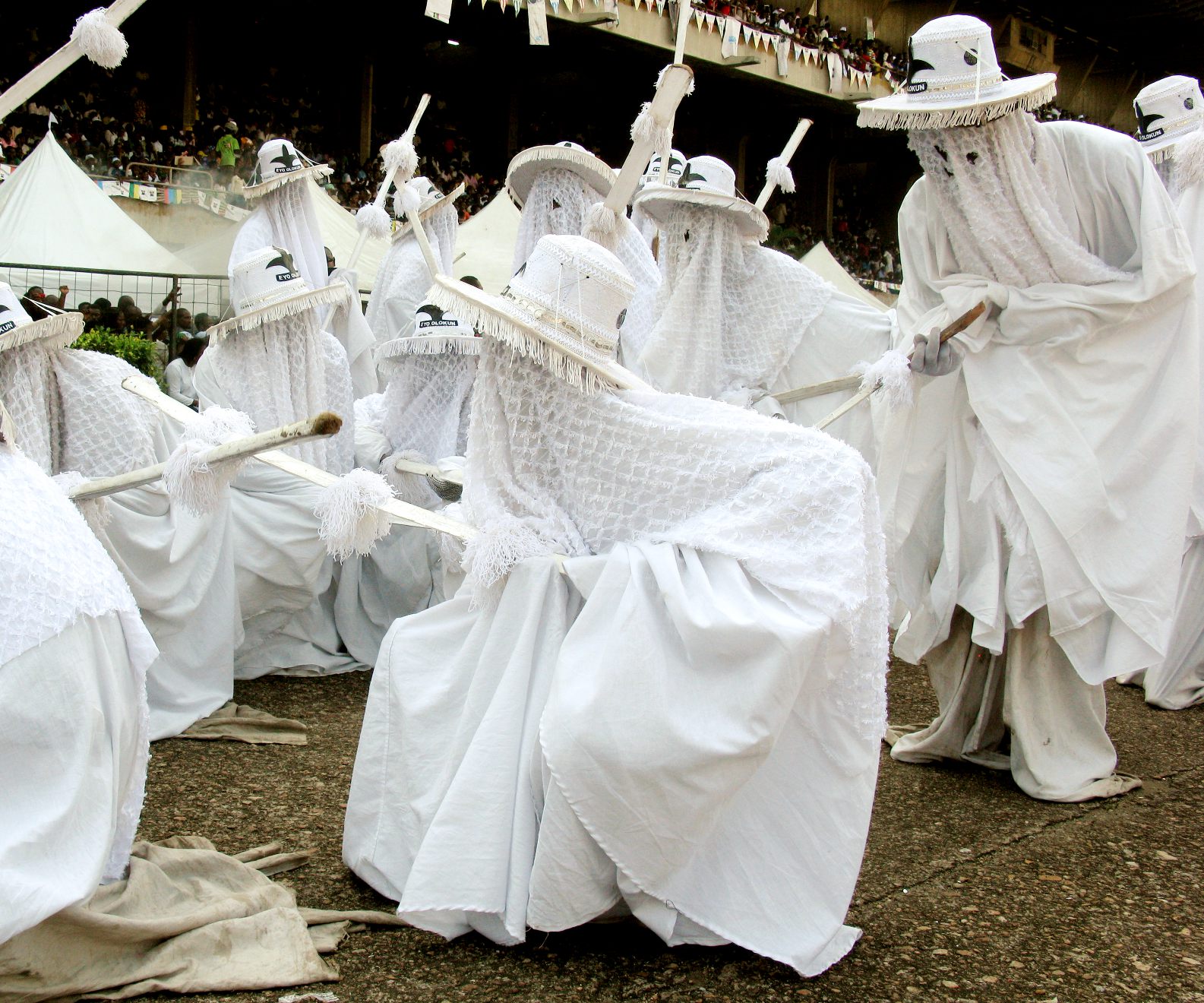 Welcome to LAGOS, the homeland of the Yoruba people. 
Here is the Eyo festival, also known as The Adimu Orisa play.
According to history, it is a unique cultural festival staged in Lagos state. The festival dates back to the 19th century when the first play was held to commemorate the life of Oba (King) Akintoye of Lagos.
The Eyo Festival is named after the "Eyo" (costumed dancers or masquerades) which comes out to play during the festival. According to historical narrations, the Eyo masquerade represents the ancestral spirits of the Yoruba deities.
Another beautiful thing to see in Lagos is Tinubu Square (formerly Independence Square). This is an open space landmark located on Broad Street of Lagos Island in Lagos State, Nigeria. It was named after a prominent Yoruba trader, merchant, and aristocrat, Madam Efunroye Tinubu.
Lekki-Ikoyi Bridge in Lagos, Nigeria